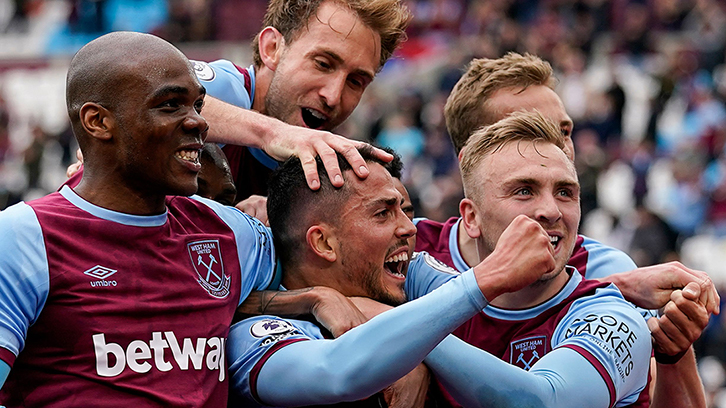 Following the announcement of the 2021/22 Premier League fixtures earlier this week, West Ham United's opening two games of the campaign have both been moved for broadcast.
Seeking to build on their impressive sixth-place finish last time around, David Moyes' men will kick off their domestic season with a trip to Newcastle United and St James' Park.
Originally due to be played the day before, the match will now commence at 2pm on Sunday 15 August, shown live within the UK by Sky Sports.
The Premier League hopes COVID-19 restrictions will be lifted sufficiently by the season's opening weekend to allow fans – including away supporters – to attend matches in stadiums containing capacity crowds.
The Hammers' first home game of the season has also been pushed back two days for broadcast.
West Ham will now welcome Leicester City to London Stadium on Monday 23 August, with the match kicking off at 8pm, also screened live by Sky Sports.
With kick-off times for the first three rounds of Premier League fixtures now confirmed, further broadcast selections for September are expected to be announced in the coming weeks. Supporters should note that all Premier League fixtures are subject to change.
In addition, the Hammers will begin their Carabao Cup challenge at the third-round stage in the week commencing Monday 20 September, while the Emirates FA Cup third round will be held over the weekend of Saturday 8 January 2022. Our UEFA Europa League campaign will begin on Thursday 16 September.