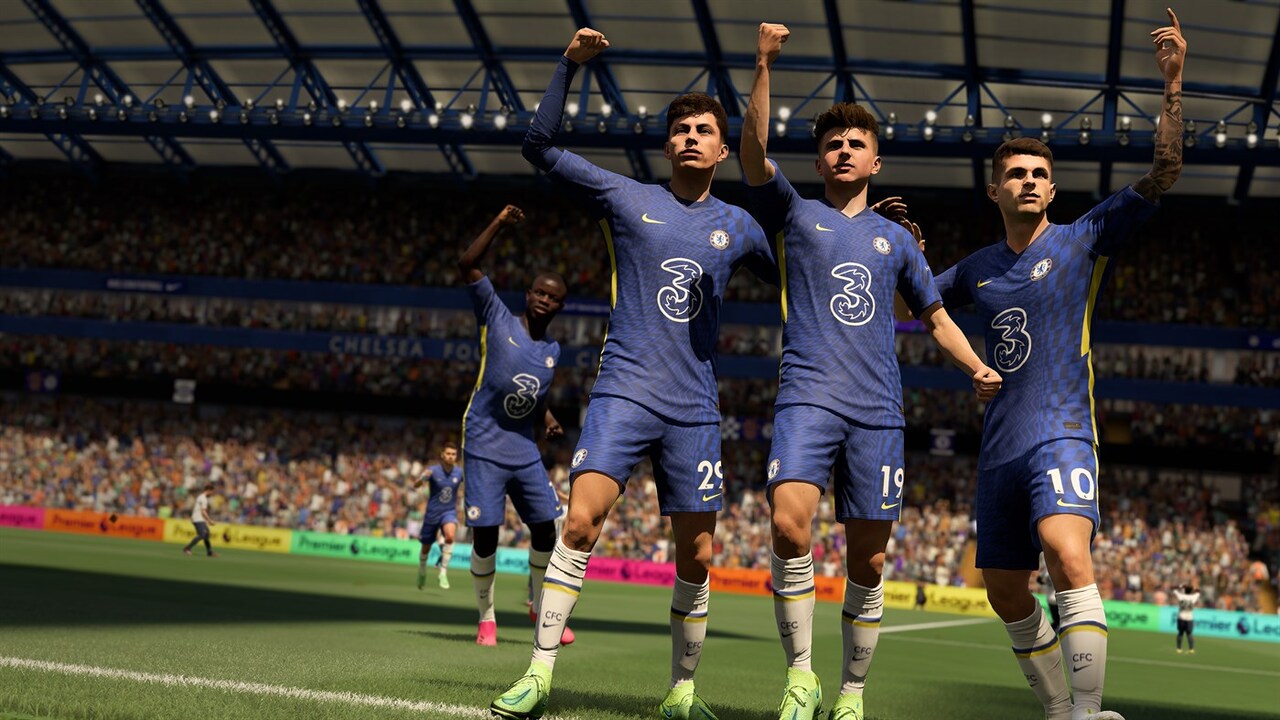 FIFA 22's free EA Play and Xbox Game Pass Ultimate trial began last week, and with the full release approaching this Friday (October 1), the first reviews have started appearing across the web for EA's latest footie game.
We're hoping to provide a review of the game very soon, but for now, here are the early verdicts:
The following reviews are for the next-gen (Xbox Series X, Series S & PS5) version of FIFA 22.
"FIFA 22 feels like such a better game. There are tons of improvements to gameplay, as well as AI on both sides of the pitch… The next generation of FIFA is here, and it is fantastic."
"FIFA 22 is the best in the series to date, even if its revamped animation isn't as revolutionary as billed. As a standalone title it's fantastic, even though avid players will likely feel that changes are negligible compared to last year."
"FIFA 22 feels like real football, and it's all the better for it. Impressive improvements to player positioning, ball physics, and animations make for a supremely satisfying simulation that underpins each of the franchise's flagship modes."
"In terms of gameplay this is a four-star football offering. And gameplay is always paramount. But I can't in good conscience award it those four stars when its most popular, and most profitable, mode feels so shamelessly focussed on making the kind of money that would buy Lionel Messi, Cristiano Ronaldo, and Robert Lewandowski in real life."
"Here's to another FIFA 22, much like the last one, and the one before that, and the one before that – a game that would be so much better for the soul were it not dragged down by the clawing hand of capitalism. Much like real football, I suppose."
The early reviews are generally positive, with many praising the actual gameplay of this year's iteration, but there's a lingering sense that the pay-to-win elements of Ultimate Team are dragging down the rest of the package.
FIFA 22 currently has a 78 rating from 9 reviews on Metacritic for Xbox Series X and Series S (Xbox One not yet rated).
Have you tried FIFA 22's trial with EA Play yet? Let us know your thoughts on it in the comments below.