Mason Mount has divided the fan base over the past two seasons as a Chelsea player. Willian, who joined Arsenal on a free transfer at the end of the 2019/20 season, didn't even split opinions as he was simply given a "good riddance" as he left SW6. When discussing Mount and Willian—along with their detractors—similar phrases come up. The most infamous being: 'How can you not see why they keep getting selected?', 'I don't see what he does. He doesn't score or assist!', 'He's not on the pitch to track back' and 'He's not creative', amongst other common phrases.
The fact of the matter is there are a lot of similarities between Mount's role during 2020/21's domestic campaign and Willian's part in the 2019/20 league season. From an objective standpoint, neither were appreciated enough for their contributions. Several people wonder why Mount gets a lot of criticism when he does so much for the team; however, it's not surprising to hear, especially if you were paying attention last season. Willian got even more stick, despite also doing a lot for his side.
More from Chelsea FC News
Despite different reactions, Mason Mount and Willian played the same role for Chelsea in back-to-back domestic campaigns.
Willian played almost primarily as a right winger for Frank Lampard's Blues. He was the most prolific non-striker and led the team's attack throughout the season, leading them to a top four finish, albeit just. Mount played mostly as an attack-minded central midfielder, but played often as one of the "front three" in Thomas Tuchel's 3-4-2-1. In this formation, the the two up top could be called wingers, attacking midfielders or supporting strikers, depending on the game at a given point in time. Mount was the second most prolific non-striker and led the team's attack throughout the season, leading them to a top four finish, also barely.
That's just on the surface, as well. A deep dive into their numbers reveal just how similar their contributions were for Chelsea both on and off the ball.
One of the largest differences in Willian and Mount (during the aforementioned seasons in question) was the amount of minutes each played and their individual pressures. Mount outdid Willian in tackles plus interceptions per game, but that can be attributed to the former sometimes playing deeper as a central midfielder, even though he was equally active defensively when he was played in more advanced roles. According to FBRef, Mount pressed 22.8 times per game this season (for the sake of brevity and simplicity, we'll use this to refer to 20/21) compared to Willian's 18.2 per game last season. Both players recorded most of their pressures in the middle and final third though. When digesting these stats, keep in mind the fact that Willian was a right winger. The Englishman also made three tackles plus interceptions per game for the Blues, compared to Willian's 1.9, per SofaScore. This indicates unselfish players willing to do the dirty work, despite it not being their primary duty.
Both players' offensive contributions were also similar in each season under scrutiny. According to SofaScore, Mount created 13 big chances, compared to Willian's 12. Willian recorded 0.41 big chances created per 90. Mount created 0.40. Willian edges Mount in Shot Creating Actions per 90  with 5.12 to Mount's 5.08. Willian also beats the Chelsea star in goals or assists per 90 (0.48 to 0.44). The more you explore their performance in those respective seasons, the more you see how similar their showings were.
If you wonder why these two are being compared, it's because they both played similar roles for the Blues in those seasons. They had creative freedom (rightly or wrongly) and had relatively free roles. They turned out to be the most creative for Chelsea come the end of the season, despite being tagged "not creative" by spectators. There are more similarities between the two, as well, as they both played 36 games. It is important to note that Mount played 282 more minutes than the Brazilian though. Both players won a similar amount of ground duels per game, Willian's 4.3 to Mount's 4.5, albeit with a 61 percent success rate for Willian compared to Mount's 45 percent.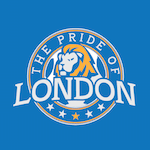 Want your voice heard? Join the The Pride Of London team!
The perception around both players from prominent sections of the fanbase is opposite though. Many called for Willian to be dropped at many points last season, yet a lot of the same people this season lauded Mount's contribution. The truth is that both players are selfless individuals who go out of their way to do things for the team that not many other attackers are willing to do. Both players took on the creative responsibility of the team when called upon and did their best. Both players cannot be lumped in with the truly creative players like Kevin De Bruyne, Thomas Muller, Rodrigo De Paul or Bruno Fernandes, but they do what they can.
Interestingly, Mount went from being over-criticized to not being critiqued at all; Willian was never given that luxury. The simple reason both players are regarded extremely differently—despite contributing near identical things for the club—is because Mount is a fan-favorite and Willian was hated by the supporters for some odd reason. Unfortunately, none of this is healthy. Chelsea fans should learn to evaluate players on a case-by-case, game-by-game or season-by-season basis.
Don't evaluate players based on how they were three years ago. Watch out for the things you criticize players for, as well. In the games where they don't do it, acknowledge it. Willian got a lot of heat last season, despite stepping into a team that had just lost Eden Hazard and all the creativity he provided. He was often coordinating Chelsea's attacks and played a key role in keeping the ball in the middle and final third. He left at the end of the season and once again, Chelsea needed a creative presence and focal point of the attack. Hakim Ziyech was bought for that, but that didn't go to plan and Mount took on the mantle.
Both players should be appreciated and criticized when they have bad games—equally. After all, each player had plenty, which is normal for individuals who play so often. "He should be sold" is not criticism, "I want him out of my club" isn't criticism, red 'Xs' over players' pictures isn't criticism either. Don't criticize players for what you think they always do, criticize them for what they actually did. These two players played extremely crucial roles for Chelsea in seasons the Blues needed someone to step up, but the narrative around them couldn't be more different. That needs to change.
Which player do you think has been underrated for Chelsea in recent seasons? Let us know in the comments or on Twitter!