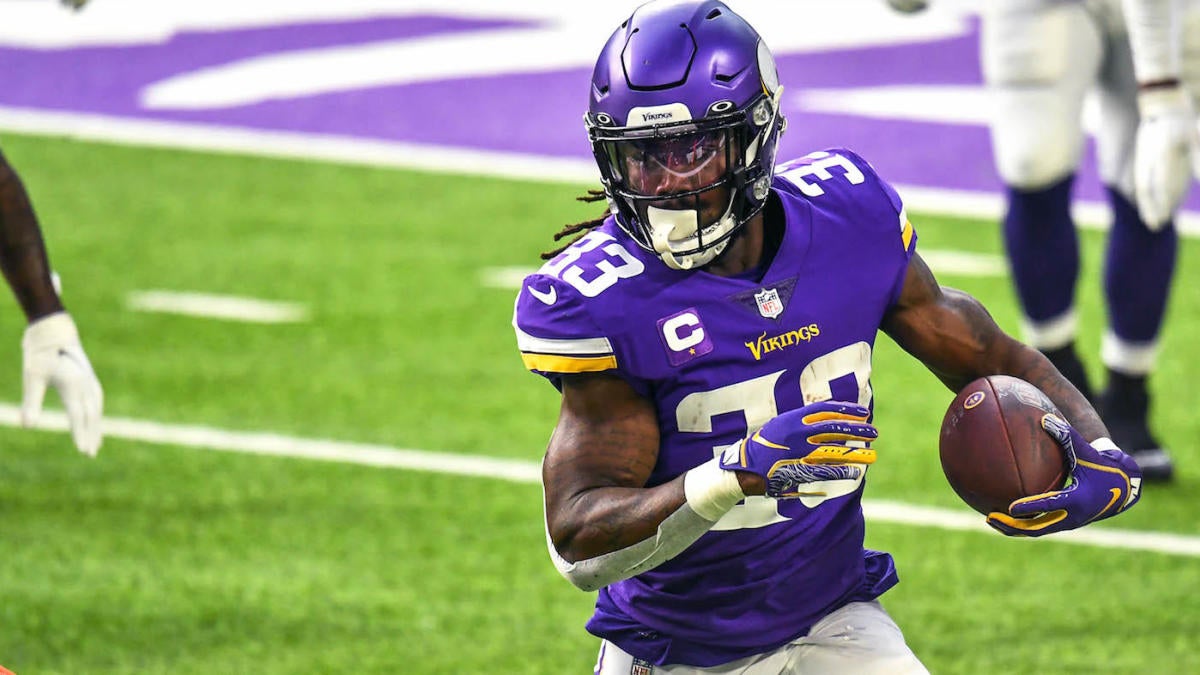 We've got some pretty significant injuries to keep an eye on for Week 3, and the Fantasy Football Today team is here to help make sure you've got your best lineup locked in this morning. Adam Aizer and Heath Cummings updated you on the latest news and answered some start/sit questions on this morning's FFT podcast, and Jamey Eisenberg, Dave Richard, and Heath are on CBS Sports HQ live right now until kickoff to answer your questions and keep you updated on all of the news you need to know on the FFT live show. 
Make sure you check both out, but if you want more direct answers to your questions, I've got two more ways for you to win: Go to Twitter and use the hashtag "#AskFFT", where our whole team will be answering questions all morning; and go to the FFT YouTube channel to chat with Adam and I from 11:30 until kickoff. We'll be there right up until kickoff answering as many questions as we can, so make sure you're in the chat early to get your questions in. 
Before we move on to the rest of today's newsletter, I did want to take a moment to honor Mike Tagliere, who passed away over the weekend. You may know Tags for his tireless work as an analyst/writer/podcaster with Fantasy Pros, but more importantly, he was a husband and father to his wife and two kids and a good friend to many in the industry, including us here at Fantasy Football Today. Jamey, Dave, and Heath shared their memories and thoughts about Mike on FFT this morning, and tributes have been pouring in all over Twitter since the news of his passing. 
If you want to help honor Tags, Fantasy Pros has set up a Go Fund Me page to help his wife Tabbie and their children Alyssa and Jonathan out during this tough time. I'll be making an additional contribution after the season from any Fantasy winnings I might have, which I feel would be the perfect way to honor him, so it would be great if you would join me in that. 
And now, the tough transition back to football. more Week 3 help, here's the rest of our preview content to get you ready:
For the rest of this morning's newsletter, I've got updates on the latest injury news as well as thoughts on some of the toughest players to figure out for this week — email me at chris.towers@CBSi.com throughout the week to get your emails included. But first, here are some quick thoughts on the three biggest questions for Week 3:
1. What will the 49ers backfield look like?
Well, we know JaMycal Hasty won't be part of it after he was placed on IR. And Elijah Mitchell probably won't be either, because he is doubtful with his shoulder injury. Trey Sermon was cleared from the concussion protocol and is expected to play, and my assumption is he'll be the lead back ahead of practice squad guys like Jacques Patrick and Kerryon Johnson. This is a big opportunity for Sermon, the third-round rookie who was inactive for Week 1. If he looks the part as a lead back, he could very quickly emerge as a must-start Fantasy option. He's RB30 in my rankings for PPR, and I would probably try to stay away this week because the Packers don't play until tonight and a surprise activation for Mitchell could leave Sermon with a much smaller than hoped for road. 
2. Is Dalvin Cook playing?
It sure doesn't sound like it. Cook received treatment on that ankle all day Saturday after missing the whole week of practice, with Adam Schefter reporting Sunday morning Cook is "unlikely" to play. Keep an eye out for inactive reports, but at this point, plan on having Alexander Mattison in your starting lineup — I would rank him as RB11 if Cook is out. In Mattison's two starts last season, he totaled 175 yards and 33.5 PPR points. 
Please check the opt-in box to acknowledge that you would like to subscribe.
Thanks for signing up!

Keep an eye on your inbox.

Sorry!

There was an error processing your subscription.

3. Is DeAndre Hopkins playing?
Hopkins is no stranger to playing without practicing and often guts out injuries, so it's no surprise he's active for Sunday's game, but the concern here would be that the Cardinals don't necessarily need to make him the focal point in their offense against the Jaguars, so he could be used more like a decoy. I'm starting him because I can't have an active Hopkins on my bench, but he's ranked more like a No. 2 WR for me. I'm interested in using Rondale Moore as a starter this week regardless of Hopkins' role. 
 
Quarterbacks
Carson Wentz (ankles) — Wentz made a surprising amount of progress in getting to a limited practice Friday despite injuries to both ankles, and it seems like he has a pretty good chance of playing Sunday. He'll go through pre-game warmups to confirm, but right now, it looks like he's going to play. Wentz isn't a starting caliber option in one-QB leagues and would be fringe-y even in leagues where you start two, but his presence should mean better things for Jonathan Taylor and Michael Pittman than if Jacob Eason had started. 
Lamar Jackson (illness) — There was some concern when Jackson missed Thursday's practice with a non-COVID illness, but he practiced in full Friday and is expected to play without any limitations.
Running backs
Dalvin Cook (ankle) — Cook is officially listed as questionable for Sunday's game, but Sunday morning reports indicate the team is not optimistic about Cooks' chances of playing. He sat out all week of practice and was receiving treatment all day Sunday, but at this point, it looks like Alexander Mattison will get the start against the Seahawks. Mattison is ranked as RB11 for me under the assumption that Cook won't play, but Cook would still be an RB1 if he does manage to play through this injury. 
Elijah Mitchell (shoulder) — Mitchell did improve to a limited practice Friday, but that was all the work he got in this week and he is listed as doubtful for the game against the Packers. Sermon seems likely to lead the team in carries if Mitchell is out.  
Josh Jacobs (toe) — Jacobs is listed as doubtful for Sunday's game against the Dolphins after he sat out a full week of practice yet again. Peyton Barber will likely lead the team in carries, just as he did in Week 2, but Kenyan Drake is the much better Fantasy option of the two thanks to his pass-catching skills — Drake had 10.5 PPR points in Week 2, compared to 3.2 for Barber. 
Darrell Henderson (ribs) — Henderson is officially questionable for Sunday's game against the Buccaneers, but he failed to practice all week as a result of the injury, so I would steer clear against a tough matchup even if he does play. If you don't have a better option, Henderson would be ranked right around RB30 for me if he does play — Sony Michel is RB34 if he doesn't.
Tevin Coleman (illness) — Coleman has been ruled out for Sunday's game against the Broncos, which should afford Ty Johnson and Michael Carter the opportunity to split the work. They both played the same amount of snaps in Week 2 as Coleman faded into the background, and if you need to start one, Carter looks like the better option — though he's still outside of the top 30 for me. 
Wide receivers
DeAndre Hopkins (ribs) — Hopkins is questionable for Sunday's game against the Jaguars and is being viewed as a true game-time decision. Hopkins is no stranger to playing a normal role despite being limited or held out of practices, so if he plays, you should probably assume he'll still be worth starting, though I did move him to the WR2 range of my rankings this morning — the Cardinals have enough talent at WR that they shouldn't need to force it to him if he isn't 100%, especially in a game they should win easily. 
Odell Beckham (knee) — Beckham will make his season debut Sunday against the Bears as he was removed from the injury report Friday. Beckham sat out the first two weeks of the season recovering from ACL surgery, and the Browns have to play without Jarvis Landry (knee, IR), so this is good timing for Beckham's return. Still, I'm not sure he's going to play a full snap share in his return, so I'm ranking him outside of the top 40 at the position. I want to see Beckham prove he's worth starting before trusting him if I can.
Tee Higgins (shoulder) — Higgins is inactive for Sunday's game as a result of this injury. You should view Tyler Boyd and Ja'Marr Chase as WR2 candidates with Higgins out. 
Diontae Johnson (knee) — Johnson is out for Sunday's game against the Bengals after missing practice all week. He suffered the injury on the final play of last week's game, but it is expected to be a short-term injury, so hopefully we'll see him in Week 4. With Johnson out, I've moved JuJu Smith-Schuster and Chase Claypool up in my rankings for this week, though I still have concerns about how good this passing game can be with this version of Ben Roethlisberger. 
Antonio Brown (reserve/COVID-19) — Brown was unable to get cleared for Sunday's game and will not play. His status for Week 4 will come down to whether he can return two negative tests in time. 
Marquise Brown (ankle) — Brown is questionable, but seems likely to play through this injury. He's off to a great start with 182 yards through two games, picking up where he left off last season, and is in the WR3 range at this point. 
Kenny Golladay (hip) — Golladay was limited all week as a result of his injury, and you'd probably be best off avoiding him for Fantasy until he proves healthy and productive. Golladay missed much of the 2020 season with a hip injury, but it's not clear if this is related. 
Darnell Mooney (groin) — Mooney is questionable for Sunday's game against the Browns after being limited in practice all week. It's not clear if he's going to play yet, but I would recommend avoiding him for Fantasy in Justin Fields' first start. Given that and the injury, there's just too much uncertainty to trust him.
Tight ends
Evan Engram (calf) — Engram has been aiming for a Week 3 return since the preseason injury, and is expected to play at this point. I wouldn't trust him for Fantasy just yet, but I also wouldn't be surprised if he ends up being the No. 3 target in this offense and a starting-caliber tight end for Fantasy.  
Anthony Firkser (knee) — Firkser has been ruled out for Sunday's game against the Colts.
Toughest lineup dilemmas
Send your questions to Chris.Towers@CBSi.com to be included in next week's newsletters. For now, here are the 10 players we're receiving the most questions about — not including the three big ones earlier — and how I'm approaching them for Week 3:
Justin Fields — Sit. At least in one-QB leagues. If you can start two, he's probably worth rolling with, but I do want to see how Fields looks when he gets a full week of reps with the starters before I view him as a top-12-caliber QB — that's a crowded field. My expectation is he'll be very good for Fantasy, but most of you should have the luxury of waiting. 
Clyde Edwards-Helaire — Start. I definitely understand the frustration with Edwards-Helaire, and I have dropped him outside of my top 20 for this week at RB. But that still means I'm almost certainly starting him, because most teams aren't going to have two better games. I think he's a better player than his play this season has shown, and outside of one short-yardage carry by Darrel Williams, Edwards-Helaire is still getting enough playing time that he should be worth starting. But I'm losing confidence fast.  
Sony Michel — Sit. Not a must-sit, but I would have to be pretty desperate to use him in a 12-team leagues. Assuming Henderson is out, Michel should get the majority of the work here — no other RB on the team has touched the ball besides those two — but this is a very tough matchup against the Buccaneers, so I'm not sure he's going to be able to take advantage of this opportunity. 
James Robinson — Start. It's kind of hard to get away from Robinson, despite the fact that he's been pretty underwhelming for Fantasy to this point. He's playing a ton of snaps, is the primary receiving option out of the backfield, and has 60% of the RB carries through two games, too. This offense needs to play better for Robinson to get back to being a must-start option, but I'm rolling with him as a top-20 RB this week. 
Tony Pollard — Sit. Pollard is inside my top-36, which is a pretty quick rise from where he was coming into the season. However, I'm not among those who thinks Pollard is going to usurp Ezekiel Elliott anytime soon — Elliott is still dominating snaps. Pollard had 16 touches in Week 3, but those came on 24 snaps, a pace that's going to be pretty hard to sustain. He's a decent PPR option if you are desperate, but I'm not making him a priority. 
Allen Robinson — Start. I've been too high on Robinson relative to his production each of the first two games, though it's worth remembering his dropped touchdown in Week 2 would have people singing a much different tune if he brought it in. I'm nervous about how the passing game is going to look in Fields' first start, but I have to keep Robinson in my lineup. 
Ja'Marr Chase — Start. Chase was the No. 1 WR for the Bengals in Week 1, but he followed it up with a pretty disappointing Week 2 performance before a long touchdown salvaged it somewhat. With Higgins unlikely to play, however, Chase becomes a lot easier to trust. I'm not only starting him, but he's a top-20 WR for me. 
Odell Beckham — Sit. Maybe the extra two weeks off allowed Beckham to get 100% right, but I remember in the preseason there being a lot of reports around the team about Beckham likely being on a snap count to start the season. I think he'll be the team's primary receiver against the Bears, but I'm not expecting No. 1 WR type of usage right away. If he puts up a big game on my bench, I'm OK  with that, because he's too risky for me to trust in his first game back. 
Jaylen Waddle — Sit. I entered the season with a lot of optimism for Miami's offense, but the play of the line and now Tua Tagovailoa's injury have really dampened my expectations. Waddle has been what the team hoped for and we still haven't seen them with Will Fuller on the field (he is expected to play today, however), but with Jacoby Brissett in at QB, I'll take a wait-and-see approach to everyone but Myles Gaskin — and even he's only a low-end No. 2 RB in PPR. 
Michael Pittman — Sit. Even with Wentz expected to play, I can't bring myself to trust Pittman yet. Yes, last week's performance was very impressive, but his young career has still mostly been defined by disappointing play. Trusting him with a hobbled Wentz makes me nervous, even against a good matchup like Tennessee. 
So who should you start and sit this week? And which surprising quarterback could lead you to victory? Visit SportsLine now to get Week 3 rankings for every position, plus see which QB is going to come out of nowhere to crack the top 10, all from the model that has out-performed experts big-time.