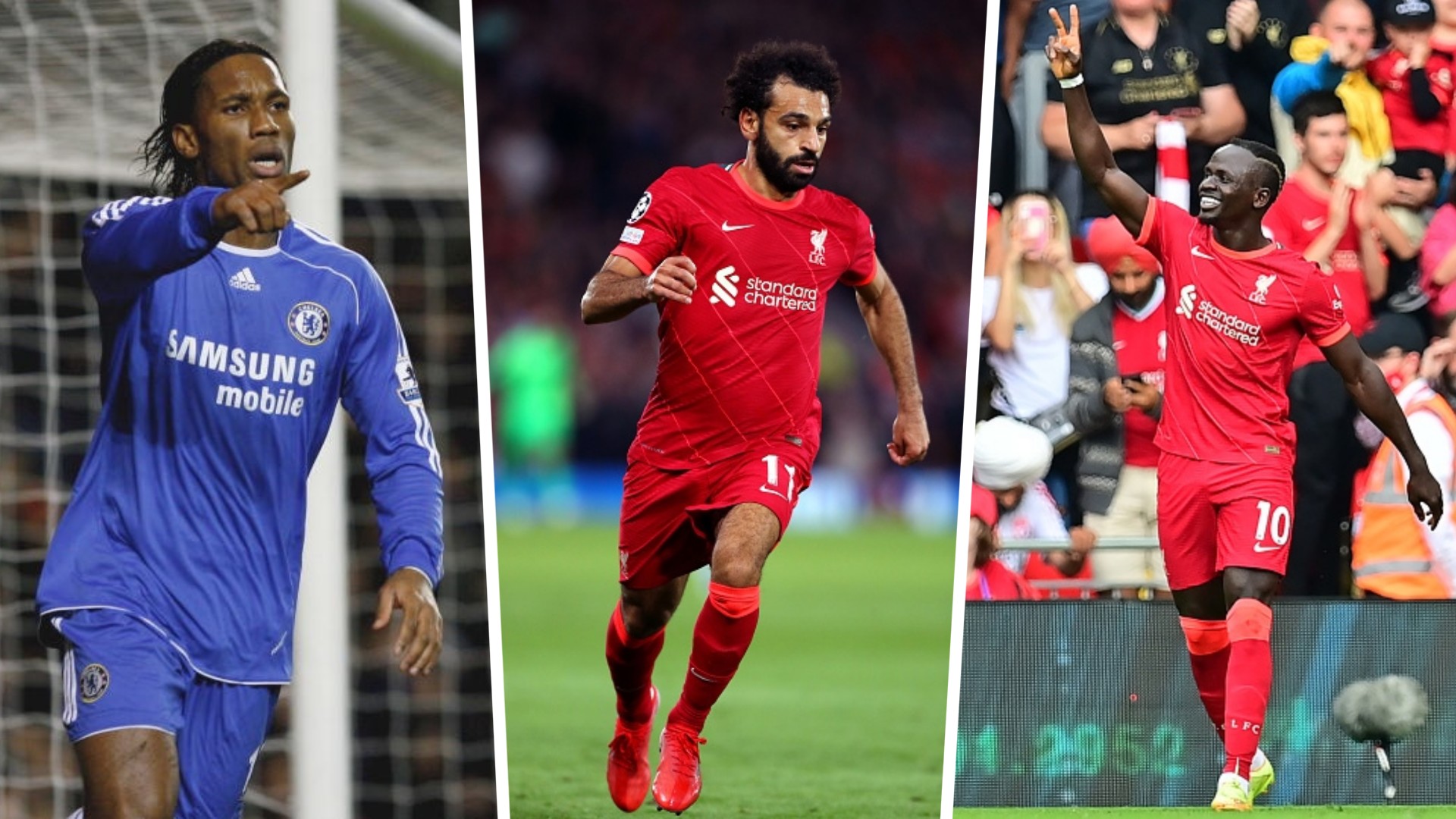 Liverpool talisman Mohamed Salah recently became the fastest Reds player ever to reach 100 league goals after scoring in the club's 3-3 draw against Brentford in a Premier League clash on September 25.
The Egyptian star achieved the feat in just 151 Premier League games and also became the 10th highest goalscorer for Liverpool with a total of 131 goals to his name. With a century of goals for Liverpool, Salah also took his tally to 102 Premier League, with two goals coming in Chelsea colours. 
With 102 Premier League goals, Salah is also the second-highest African goalscorer in the history of the league and is only two short of matching Chelsea legend Didier Drogba's tally who scored 104 goals in 254 matches.
Salah is closely followed by his current teammate Sadio Mane who has 98 goals in 235 Premier League appearances. Out of those 98 goals, 77 came in a Liverpool shirt and 22 as a Southampton player.
Let us take a look at the top five African goalscorers in the history of the Premier League.
Goals: 104

Matches: 254

Clubs: Chelsea

Country: Ivory Coast

Goals: 102

Matches: 164

Clubs: Chelsea, Liverpool

Country: Egypt

Goals: 98

Matches: 235

Clubs: Southampton, Liverpool

Country: Senegal

Goals: 97

Matches: 242

Clubs: Arsenal. Manchester City, Tottenham Hotspur, Crystal Palace

Country: Togo

Goals: 95

Matches: 252

Clubs: Portsmouth, Middlesbrough, Everton, Blackburn rovers

Country: Nigeria