FIFA 22 is a different game under the hood to most years, with you now not being able to pretty much solely rely on pace and instead have quality across the board. That's probably why you should check out FIFA 22's best young midfielders.
Midfielders are the engine rooms of most teams, the players who dictate the pattern of play more than anyone else on the pitch. Whether the super flashy Bruno Fernandes or the more understated Kante, midfielders can really change the game in FIFA 22, especially when you can buy them on the cheap.
Here are the cheap wonderkids midfielders in FIFA 22 you should be checking out.
FIFA 22's Best and Cheapest Young Midfielders
Romeo Lavia (CDM)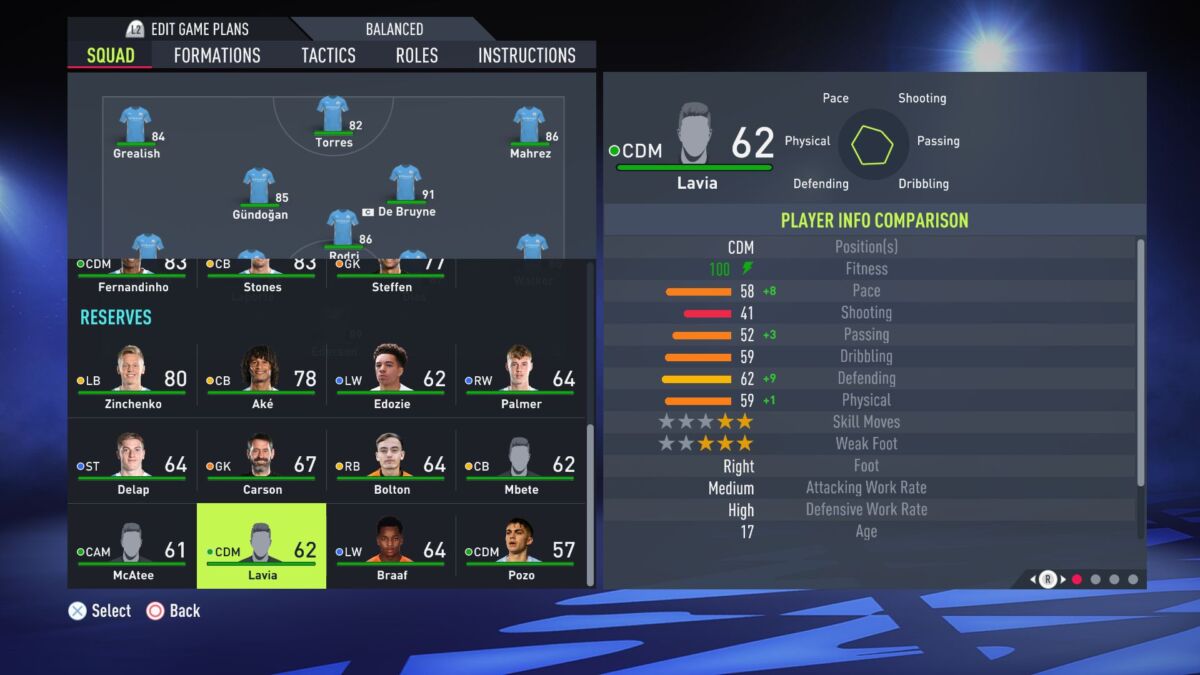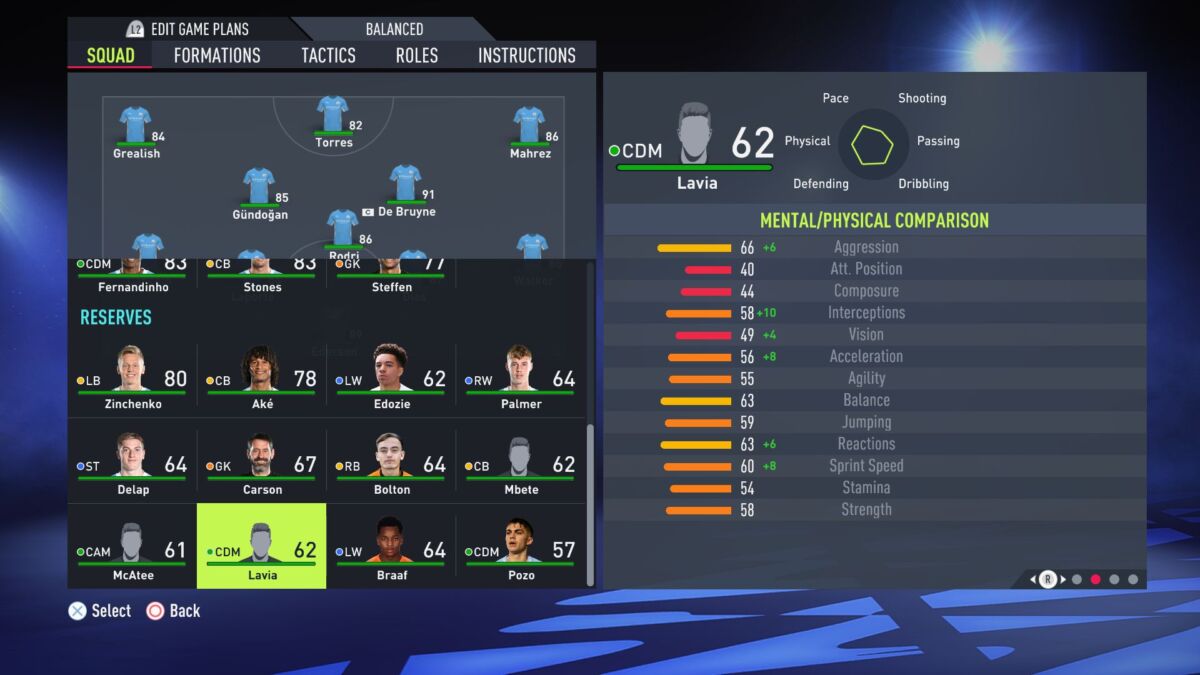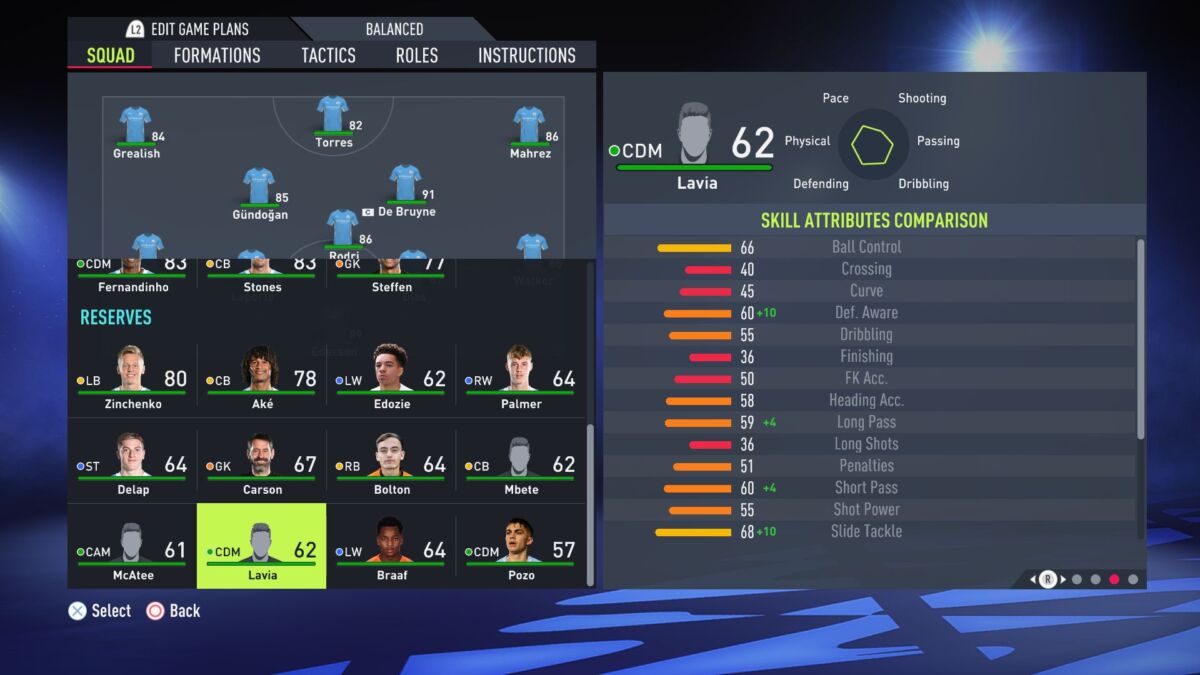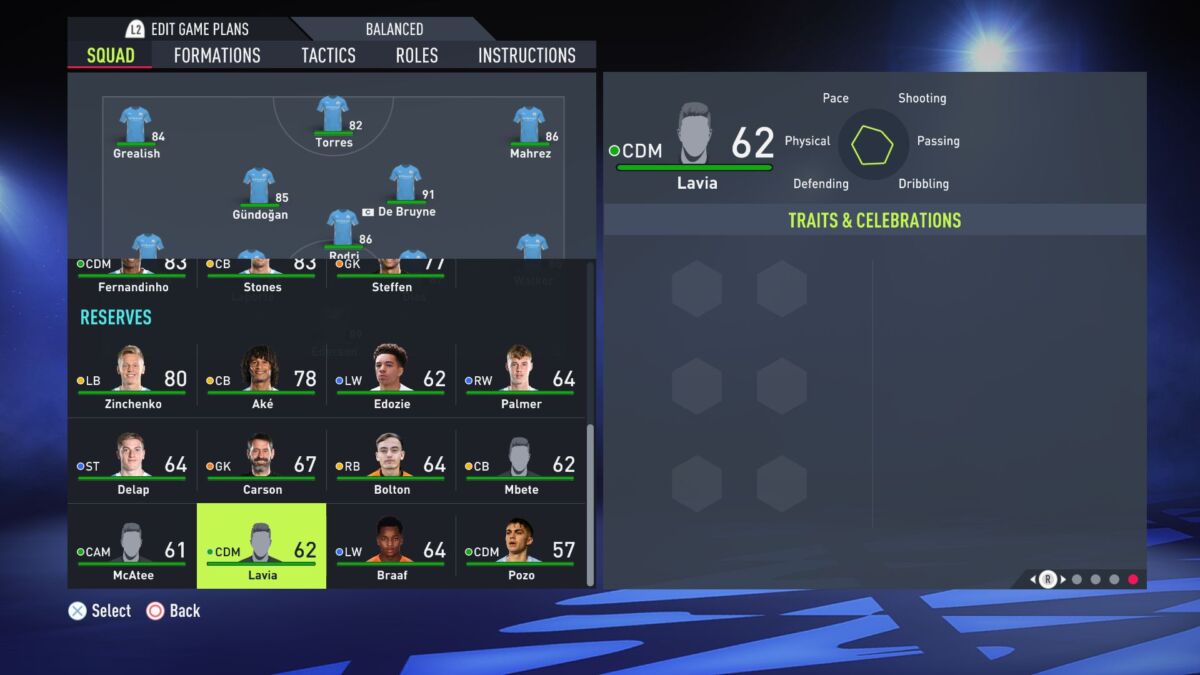 Age: 17
Rating: 62
Potential: 85
Nationality: Belgian
Current Club: Manchester City
Value: €1,200,000
Manchester City seem to be stockpiling enough wonderkids for the end of the world in FIFA 22, but what that means for you is that they simply cannot find a spot for them all in their squad. Romeo Lavia is one such prospect who might be surplus to requirements at the start of a save.
Already blessed with some decent ball skills at a young age, Lavia graduated from the Nigel de Jong school of CDM in that he's not necessarily a technical maestro but certainly knows how to stop maestros. Pick him up cheap and enjoy a rock in midfield for years.
Pablo Gavi (CM)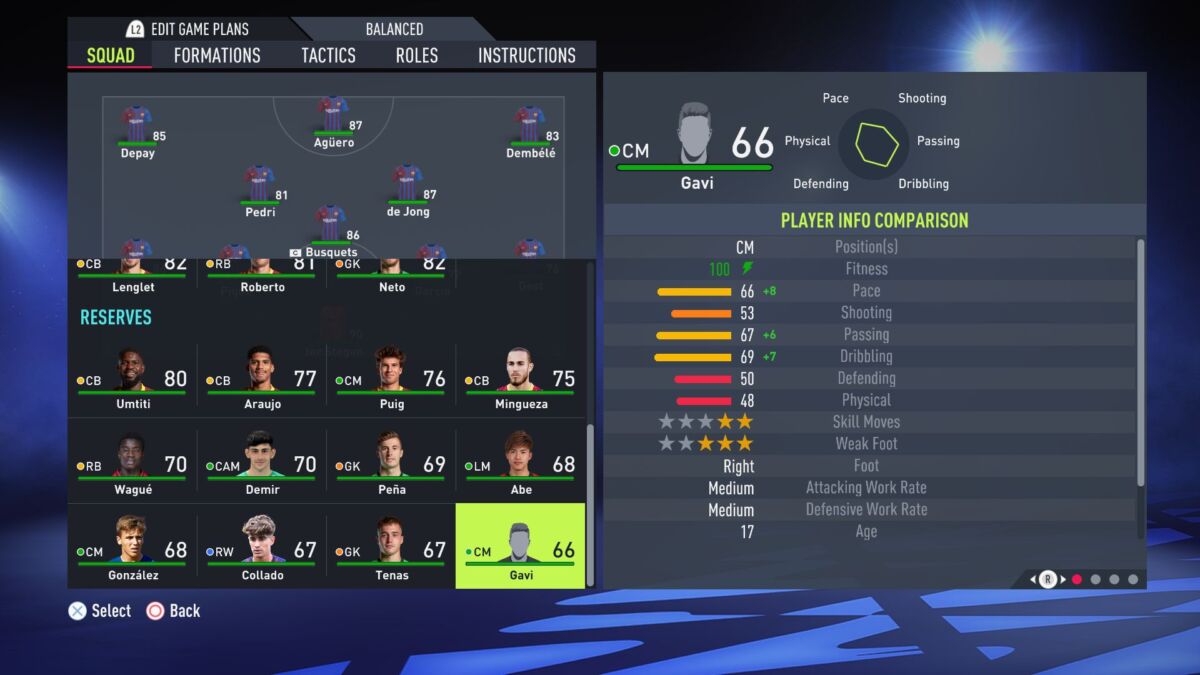 Age: 16
Rating: 85
Nationality: Spanish
Current Club: Barcelona
Value: €2,100,000
Just like Pedri, Pablo Gavi is seen as the next great hope for Barcelona, with many fans hoping for them to make a midfield pairing that's as illustrious as Xavi and Iniesta one day. You may as well buy both on the relative cheap in FIFA 22 and make that happen yourself.
Somehow already a pass master at just 16 years of age, Pablo Gavi really does have the world at his feet — according to EA, at least. With 85 potential, you might need to send him out on loan for a built to help him bulk up and just generally age, but patience really is a virtue with this guy.
Aster Vranckx (CM)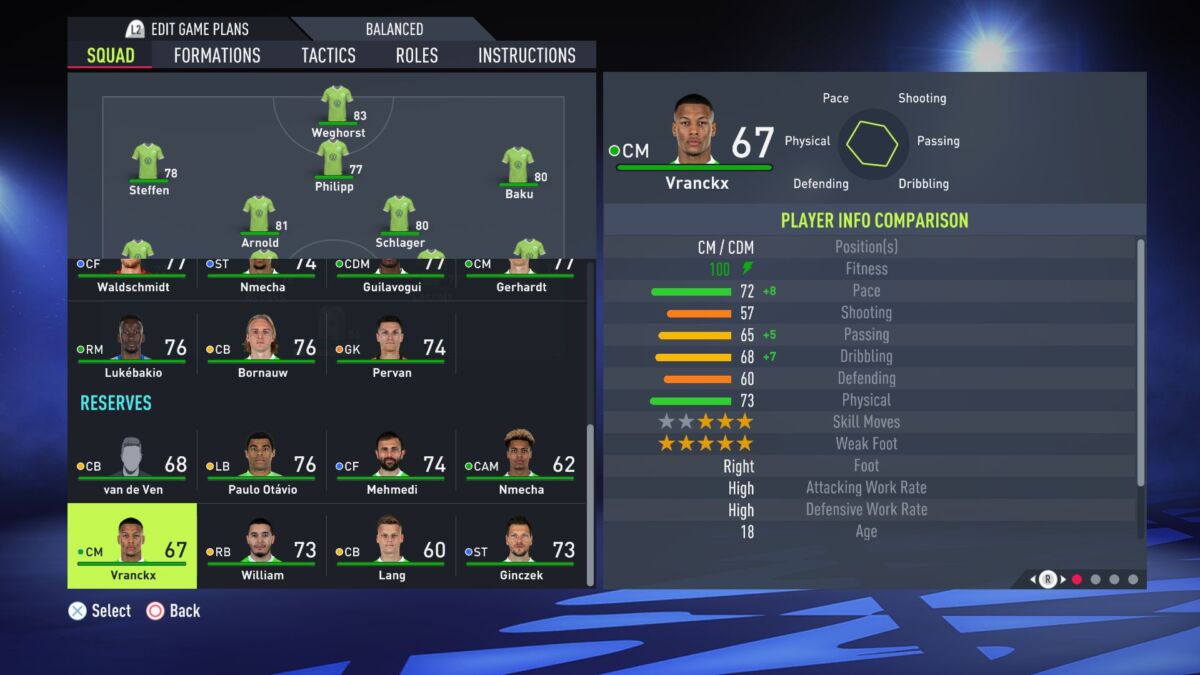 Age: 18
Rating: 67
Potential: 85
Nationality: Belgian
Current Club: VfL Wolfsburg
Value: €2,600,000
Aster Vranckx's real life status as a wonderkid actually earned him a move to the Bundesliga with Wolfsburg so it may mean he's a little difficult to immediately buy, but you should snap him up as soon as you can for less than €5,000,000.
A combative midfield presence with an eye for a pass, Vranckx has some scarily good physical attributes for a player of his age. The rest of his attributes will come with maturity, but he could really do a job in most sides from the off. Once you get him the ball, he won't be giving it up in a hurry.
Nicolò Rovella (CM)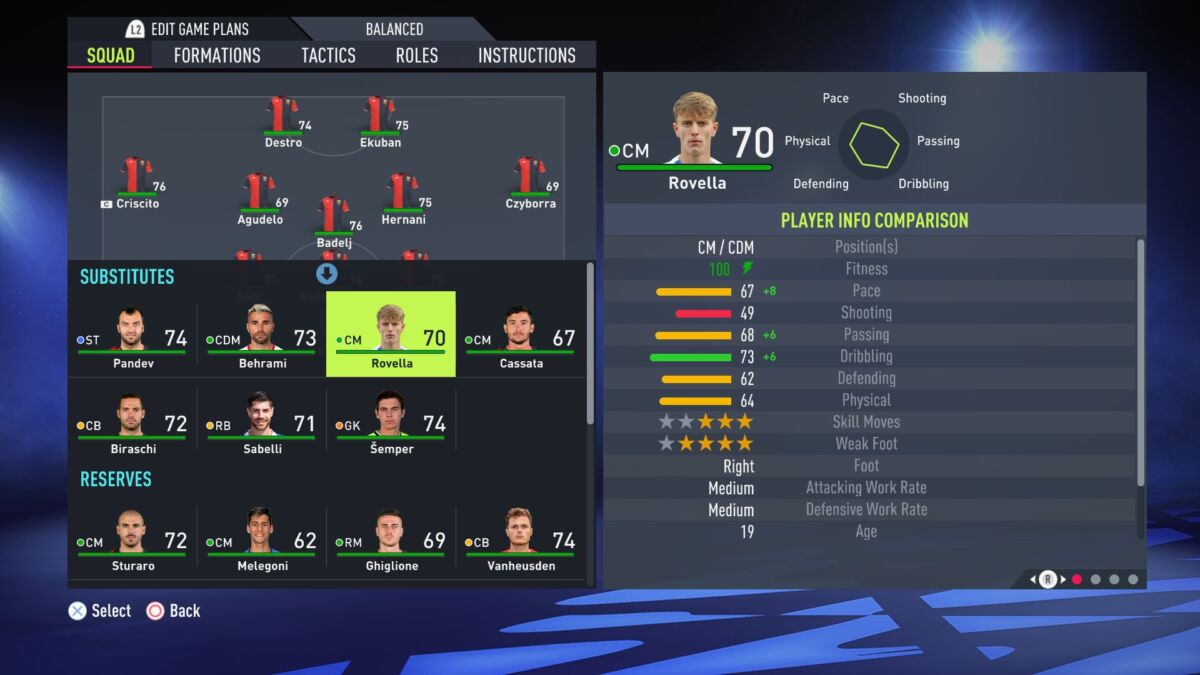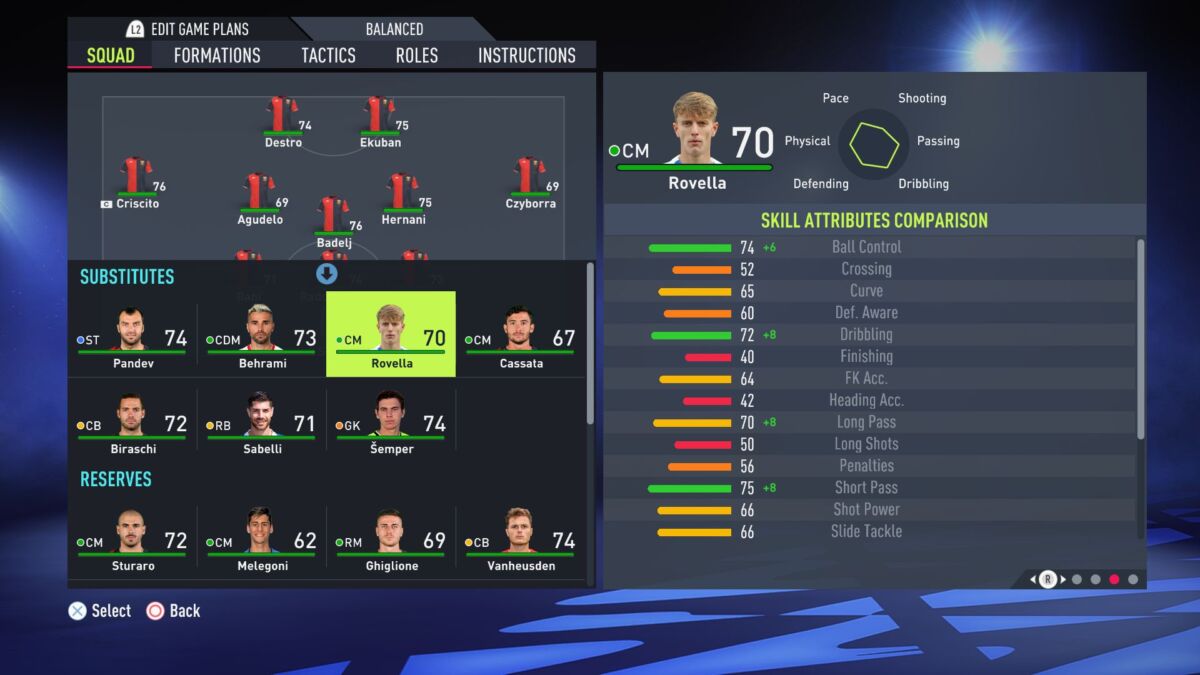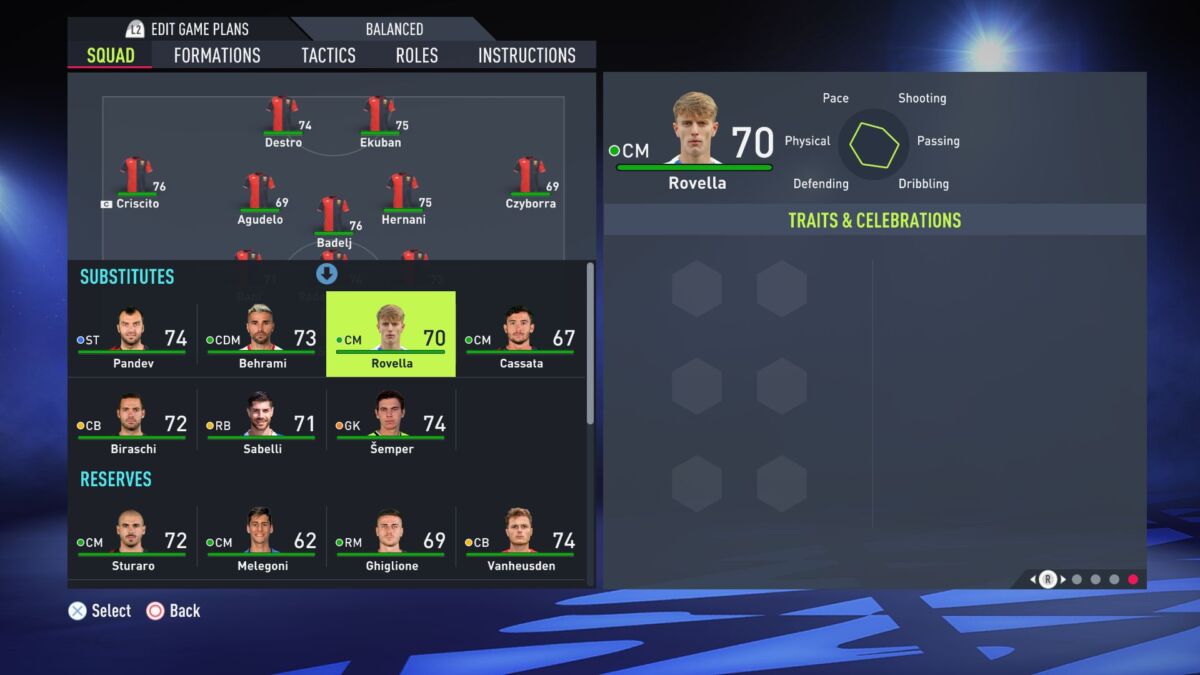 Age: 19
Rating: 70
Potential: 87
Nationality: Italian
Current Club: Genoa (on loan from Juventus)
Value: €4,100,000
Nicolò Rovella has the highest potential rating of any of the midfield wonderkids listed here and he may actually kind of be breaking our own rules a bit as he will set you back a fair amount of money. However, every penny is worth it when you consider how much he will be worth one day.
Blessed with magnetic feet and a great range of passing, Rovella is almost Pirlo-esque even at just 19. He has a very high ceiling indeed, though the fact that he starts out on loan at Genoa may mean that he's an even better player than the attributes listed here by the time you actually sign him.
Hannibal Mejbri (CAM/CM)
Age: 18
Rating: 62
Potential: 84
Nationality: Tunisian
Current Club: Manchester United
Value: €1,300,000
Manchester United fans have a lot of faith in their youth, though it does feel for a lot of them that time is running out for Hannibal Mejbri to fulfill his potential. At 18, he has plenty of room to grow with 84 potential rating, but you will have to play him in plenty of games to anywhere near that.
Probably best suited for Championship football from the start of a save, Mejbri will light things up at a lower level and quickly start adding to his overall rating just as long as he gets loads of matches. He doesn't excel in any one area of his play, which means he's almost the perfect choice for some experimentation with development plans.
Carney Chukwuemeka (CAM)
Age: 17
Rating: 63
Potential: 84
Nationality: English
Current Club: Aston Villa
Value: €1,500,000
Carney Chukwuemeka is a year younger than Mejbri but is already the better player thanks to some solid ball control and decent physicals across the board. He's also available for very cheap indeed, a midfield wonderkid who would again prosper from taking a step down the rungs of the game.
With Flair as a trait, Chukwuemeka unfortunately doesn't have the speed to match, meaning that you might be best served putting him on a development plan that focuses on the better parts of his game. Available for just a few million euros, if you're looking for a young player who you could maybe build a team around on the cheap, look no further than this Villa prospect.
FIFA 22 is available on PC, PS4, PS5, Xbox One, and Xbox Series X | S.
READ NEXT: FIFA 22: Who Are The Strongest Players?
Some of the coverage you find on Cultured Vultures contains affiliate links, which provide us with small commissions based on purchases made from visiting our site. We cover gaming news, movie reviews, wrestling and much more.