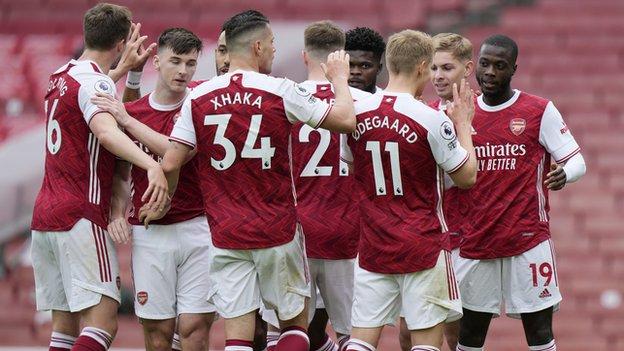 Arsenal will be the next Premier League club to take part in Amazon Prime's behind-the-scenes documentary series 'All or Nothing'.
Premier League champions Manchester City were followed by TV cameras during the 2017-18 season in a deal worth more than £10m.
Tottenham took centre stage in 2020, as the north London side became the second team to participate in the show.
The Gunners tweeted: "You asked. We heard you."
Arsenal's official website says the documentary will capture "the highs and lows of life at the Emirates Stadium" as the club start the 2021-22 season in August.
The series will be released by the on-demand service in 2022.