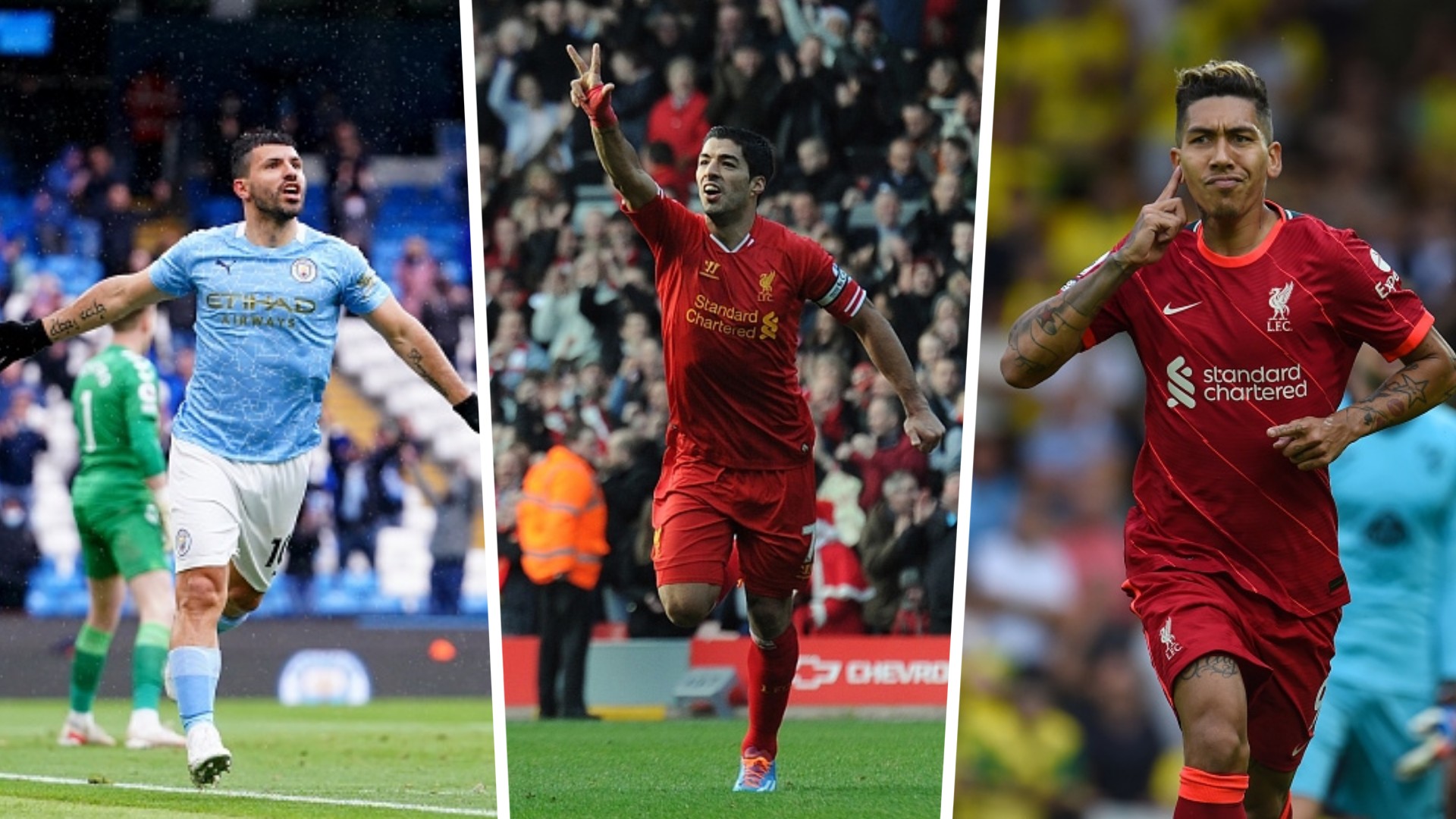 Sergio Aguero's decade-long association with Manchester City came to an end in the summer of 2021 as he left the Premier League side to join FC Barcelona on a free transfer.
The Argentine forward joined the Cityzens in 2011 and spent 10 seasons in the Premier League. He left the club as their highest-ever goalscorer with 260 goals in 390 appearances. He is also the fourth-highest goalscorer of all-time in the Premier League with 184 goals in 275 matches and is also the highest South American goalscorer in the league's history.
Among the highest-scoring South American players, the player who comes just after Aguero is his former Argentina and Manchester City teammate Carlos Tevez who has scored 84 goals in 202 league appearances for West Ham United, Manchester United and City.
Uruguayan international Luis Suarez is the third-highest South American goalscorer in the Premier League's history with 69 goals in 110 matches. He spent only three and a half seasons with the Reds.
Here, we take a look at the top five South American goalscorers in the history of the Premier League.
Goals: 184

Matches: 275

Clubs: Manchester City

Country: Argentina

Goals: 84

Matches: 202

Clubs: West Ham United, Manchester United, Manchester City

Country: Argentina

Goals: 69

Matches: 110

Clubs: Liverpool

Country: Uruguay

Goals: 67

Matches: 215

Clubs: Liverpool

Country: Brazil

Goals: 63

Matches: 154

Clubs: Arsenal, Manchester United

Country: Chile