Jose Sa and Shan Turner were selected to receive the awards as recognition of their fantastic contributions to the work of Wolves' official charity during the 2021/22 campaign.
With both now coming to the end of their first full seasons with Wolves, the accolades show just how considerable their impact has been both on and off the pitch.
For Sa, it adds to the Players' Player and Supporters' Player of the Year awards presented at the end of Sunday's final home game of the season against Norwich, which marked a hugely positive start to his Wolves career.
For Turner, who works for the Foundation as a Schools Educator, the award provides a timely boost ahead of Saturday's huge promotion play-off for Wolves Women against Southampton, after proving a superb last line of defence as the ladies won both the FAWNL Northern Premier Division and the County Cup.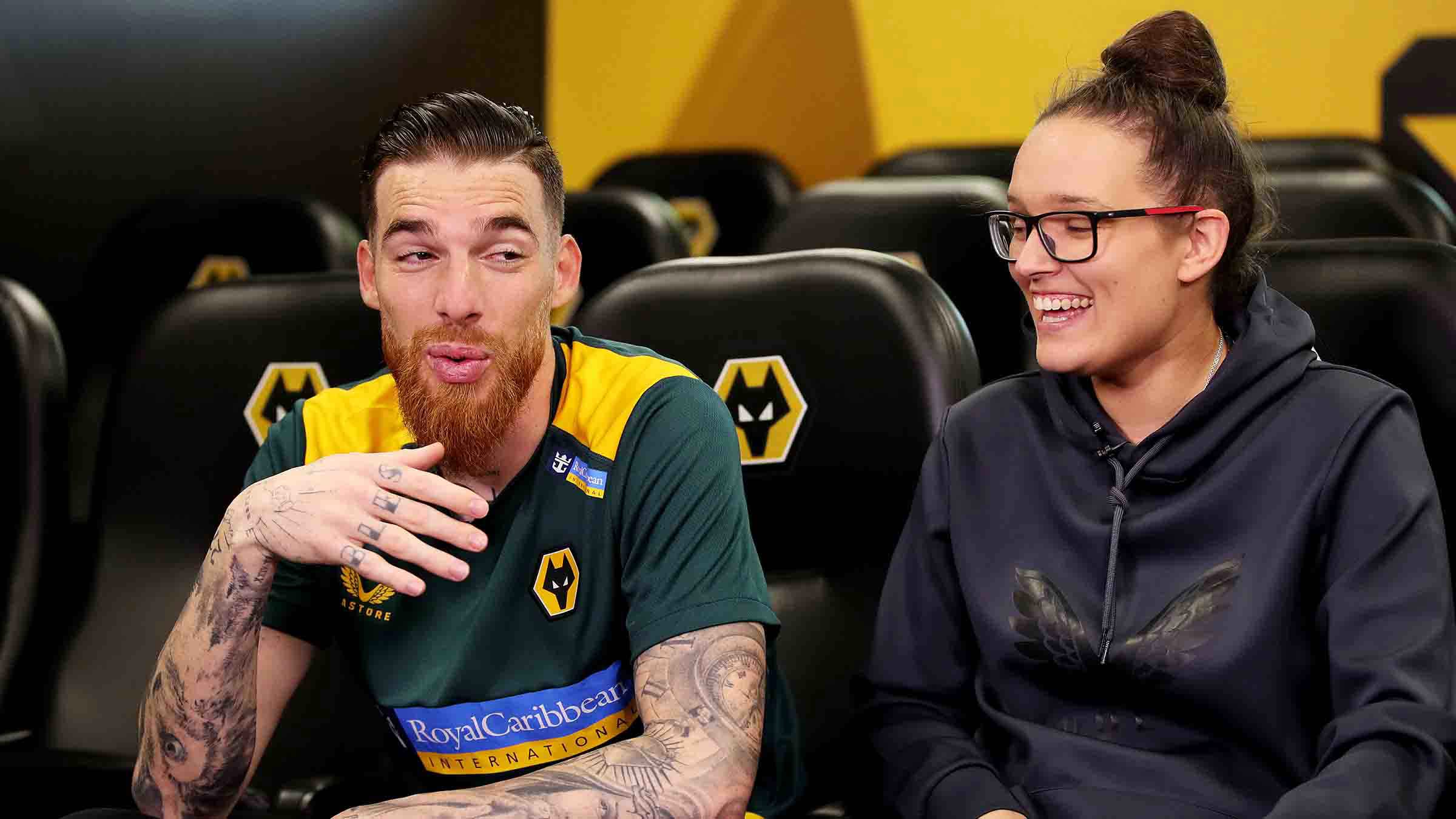 "As a Foundation, the support we receive from the men's and women's first teams and Academy players at the club is so important to our activities both in helping to raise awareness and inspiring our participants," says Tom Warren, senior manager (projects) with the Foundation.
"We always aim to be creative with our activation and match players to projects where both they and the Foundation feel they are getting value, profiling their interests to find out which activities really appeal.
"We are always appreciative of each and every visit or piece of engagement that the players provide, but every year as part of the club's end of season awards a representative from the men's and women's team is identified who has perhaps gone above and beyond in their efforts for the Foundation.
"Jose has supported several of our projects this season and always been really enthusiastic and generous with his time, particularly when bringing his family along to a Healthy Goals session which was filmed and shown on the BBC's Match of the Day.
"Shan is coming to the end of her first season both with Wolves Women and working for the Foundation and her contribution with both has been fantastic.
"As well as her 'day job' working within our partner schools, she has also contributed in several other areas for the Foundation, and has become a real role model to young female players.
"On behalf of all at the Foundation we would like to congratulate Jose and Shan on their awards, but also thank all of the players across the club who have supported us this season."
The PFA community awards are distributed via each club in the Premier League and EFL, to mark outstanding contribution from male and female players.
As part of the Foundation's annual Focus Fixture which took place on Sunday, Jose and Shan have also kindly each donated a pair of signed matchworn gloves to be raffled off to raise funds. One lucky winner will receive both sets of gloves with a minimum donation of £1 via the draw in the Wolves App securing a ticket.
Click here to access the draw and make your donation via the Wolves App.